Freeze-Dried Fruit Powder in Baking
Baking Market Status for Freeze Dried Fruit Powder
The global dried fruit powder market is witnessing a strong growth due to its increasing use for adding natural flavors to food products.
The most important applications of freeze-dried fruit powder include functional food and baby food, as it helps to cover the bad taste of the active ingredients added to these foods.
During the cold drying process, water is completely removed from the fruit through sublimation, thus preserving color, flavor, texture, and nutrition. Removal of water during drying increases the shelf life of fruit powder at room temperature, without the addition of preservatives.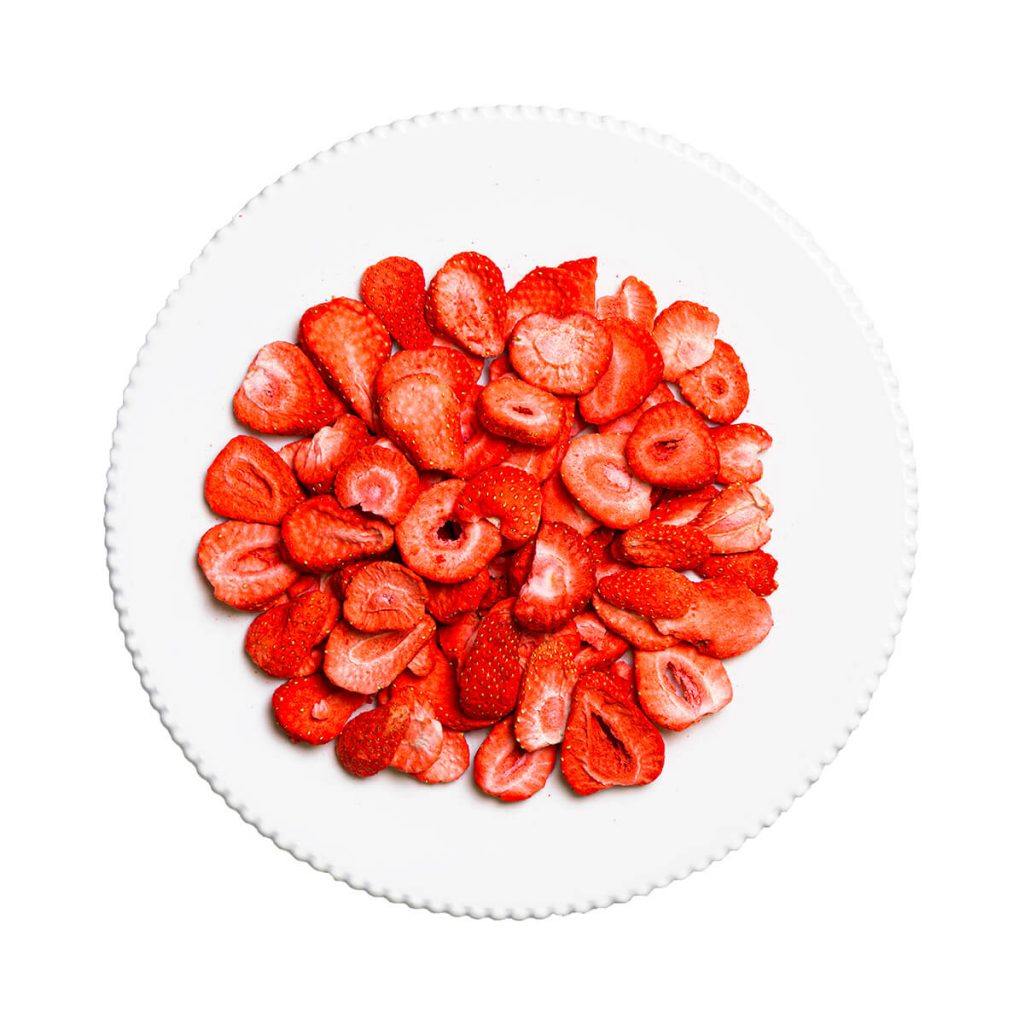 Freeze-dried fruit powder has wide applications in the baking industry due to its great taste and storage stability. It is useful for adding flavor and color to icing without making it runny. Fruit powder is perfect for flavoring sweets and chocolate.
The powder is used to flavor things like blended coffee drinks, smoothies, protein shakes, and fermented drinks. Fruit powder adds flavor without water, maintaining the consistency of the product. They are also used to provide a unique flavor profile in health bars.
Important Notice
Frozen Dried Fruit powder is expected to see strong growth due to the increase in strawberry flavor across the world. Strawberry ice cream and soft drinks are popular all over the world. 
Similarly, strawberry flavoring is also added to baby food, which is expected to improve the taste of frozen strawberry.
It is expected that solid food, among other applications, will see some growth as well due to its complete application in food and functional drinks. 
Fruit flavors are used to mask the flavors of solid foods. Seed powder also provides nutritional benefits by providing macro and micronutrients.
Awareness of the health benefits of nutrient-dense foods among people is driving the demand for natural products such as fruit powder. 
The rising trend of handmade products in the region is also driving market growth.
Home Made donut cake
Procedure: 
Prepare the material 
Mix them together
Put the mixed paste into a disposable piping bag
Squeeze the egg batter into the mold to fill it up to 80% full, pick up the mold and shake it a few times to shake out the big air bubbles
Put the mold in the middle and lower layers of the oven, fire up and down at 180 degrees for 15 minutes