Freeze-Dried Blueberry Granola Bars and Smoothie Bowl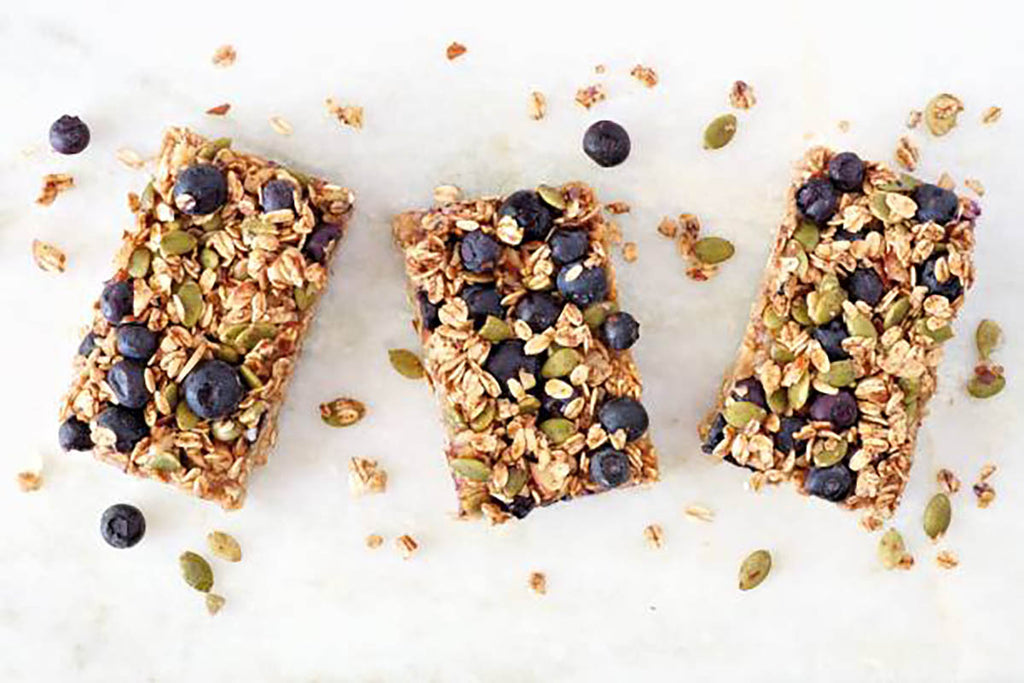 Ingredients:
Instructions:
Preheat your oven to 350°F. Line an 8x8-inch baking pan with parchment paper.

In a large mixing bowl, combine the freeze-dried blueberries, oats, chopped almonds, and shredded coconut.

In a separate mixing bowl, whisk together the almond butter, honey, vanilla extract, and salt.

Pour the wet ingredients over the dry ingredients and stir until everything is well combined.

Pour the mixture into the prepared baking pan and use a spatula to press it down into an even layer.

Bake the granola bars in the preheated oven for 20-25 minutes, or until lightly golden brown.

Remove the granola bars from the oven and let them cool completely in the pan before slicing into bars.
These freeze-dried blueberry granola bars are a delicious and nutritious snack that's perfect for on-the-go. The sweet and tangy flavor of the blueberries pairs perfectly with the nutty flavor of the almonds and the chewy texture of the oats.
Now, it is time to try our Freeze-Dried Blueberry Smoothie Bowl
Ingredients:
1 cup frozen mixed berries

1 banana

1/4 cup Greek yogurt

1/4 cup almond milk

1 tbsp honey

1/4 cup freeze-dried blueberries

Toppings of your choice (such as sliced banana, granola, chia seeds, etc.)
Instructions:
In a blender, combine the freeze-dried mixed berries, banana, Greek yogurt, almond milk, and honey.

Blend everything together until smooth and creamy.

Pour the smoothie into a bowl and sprinkle the freeze-dried blueberries over the top.

Add your desired toppings, such as sliced banana, granola, chia seeds, etc.
This freeze-dried blueberry smoothie bowl is a delicious and refreshing breakfast or snack option that's packed with flavor and nutrition. The use of freeze-dried blueberries adds a burst of fruity flavor, while the banana and Greek yogurt provide creaminess and protein. The toppings add texture and crunch, making this smoothie bowl a satisfying and filling meal.